Do you have signs of hair loss?
See if Alfy can help you keep your hair + get a SPECIAL OFFER!
Take The Quiz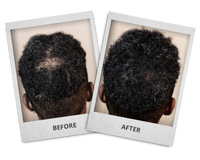 1. Do you think you are losing more than 100-150 hairs per day?
2. Do any of your parents' families have thinning hair or baldness?
3. Have you ever used anything to treat your hair loss/thinning hair in the past?
---
Congrats!
Your FREE 30 Day Supply of Alfy Hair Building Fiber is right around the corner! *Just pay $5 for shipping and handling.
Claim Your Offer:
Expires in
CLAIM YOUR OFFER HERE
Featured In